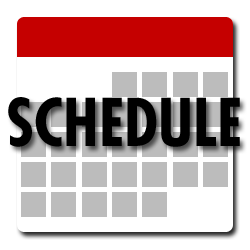 THOR West 2019 Workshops
All workshops are FREE and Open to the Public.
No pre-registration is required.
10:30am-11:30pm - FIRST Robotics Competition Rookie Team Overview
Calling all FRC Rookie Teams! Join us for an information and Q&A session on all things FRC. Learn about the support you have to get started. Learn about Rookie Grants and other funding opportunities. Meet potential mentors and ask your questions. We are here to help!

11:30am-12:30am - Info Session - FIRST LEGO League
Interested in starting an FLL team? Wondering what the FLL Class Pack is all about? Come learn more about how FLL can work in your school and community.
1:30pm-2:30pm - Info Session - FIRST LEGO League Jr. and FIRST LEGO League Jr. Discovery Edition
Interested in engaging students from Pre-K to 4th grade in an amazing FIRST program? Join us to learn more about these affordable, fun and impactful programs for our youngest students.
2:30pm-3:30pm - Camp in a Kit
FRC team sustainability is key. And while the summer of 2020 seems like a long way away, planning needs to start this fall for successful summer camps. Come learn how to leverage your team's talent to host summer camps for students in K-8. This fundraiser has the potential to cover your team's registration fee plus more.
THOR West
Saturday, October 12, 2019
Location: North Henderson High School, 35 Fruitland Road, Hendersonville, NC 28792
Parking: There is plenty of free parking at the school
Schedule (subject to change):
7:00 am - Team Load-in/Check-in
9:30 am - Drivers Meeting on the field
10:00 am - Opening/Welcome
10:15 am to 1:00 pm - Qualification Matches
1:00 pm to 1:30 pm - Lunch Break
1:30 pm to 4 pm - Qualification Matches
4 pm - Alliance Selections
4:30 pm - Play-off and Finals
6:00 pm - Awards
6:15 pm - Load-out/Clean up
THOR West Team List
FRC 1225 - Gorillas - Hendersonville, NC
FRC 1293 - Pandamaniacs - Columbia, SC
FRC 1533 - Triple Strange - Greensboro, NC
FRC 1746 - OTTO - Cummings, GA
FRC 3196 - Team SPORK - Mooresville, NC
FRC 3506 - YETI - Charlotte, NC
FRC 4290 - Bots on Wheels - Charlotte, NC
FRC 4935 - T-Rex - Charlotte, NC
FRC 4935B - T-Rex - Charlotte, NC
FRC 5679 - Girls on Fire - Winston-Salem, NC
FRC 5724 - Spartan Robotics - Salem, VA
FRC 5724B - Spartan Robotics - Salem, VA
FRC 5727 - REaCH Omegabytes - Spindale, NC
FRC 5727B - REaCH Omegabytes - Spindale, NC
FRC 5854 - GLITCH - Asheville, NC
FRC 6340 - The Marist Manatees - Atlanta, GA
FRC 6729 - RobCoBots - Lumberton, NC
FRC 6888 - BC Breakouts - Hildebran, NC
FRC 6932 - SMART - Sylva, NC
FRC 7463 - Incandescent Mice - Apex, NC