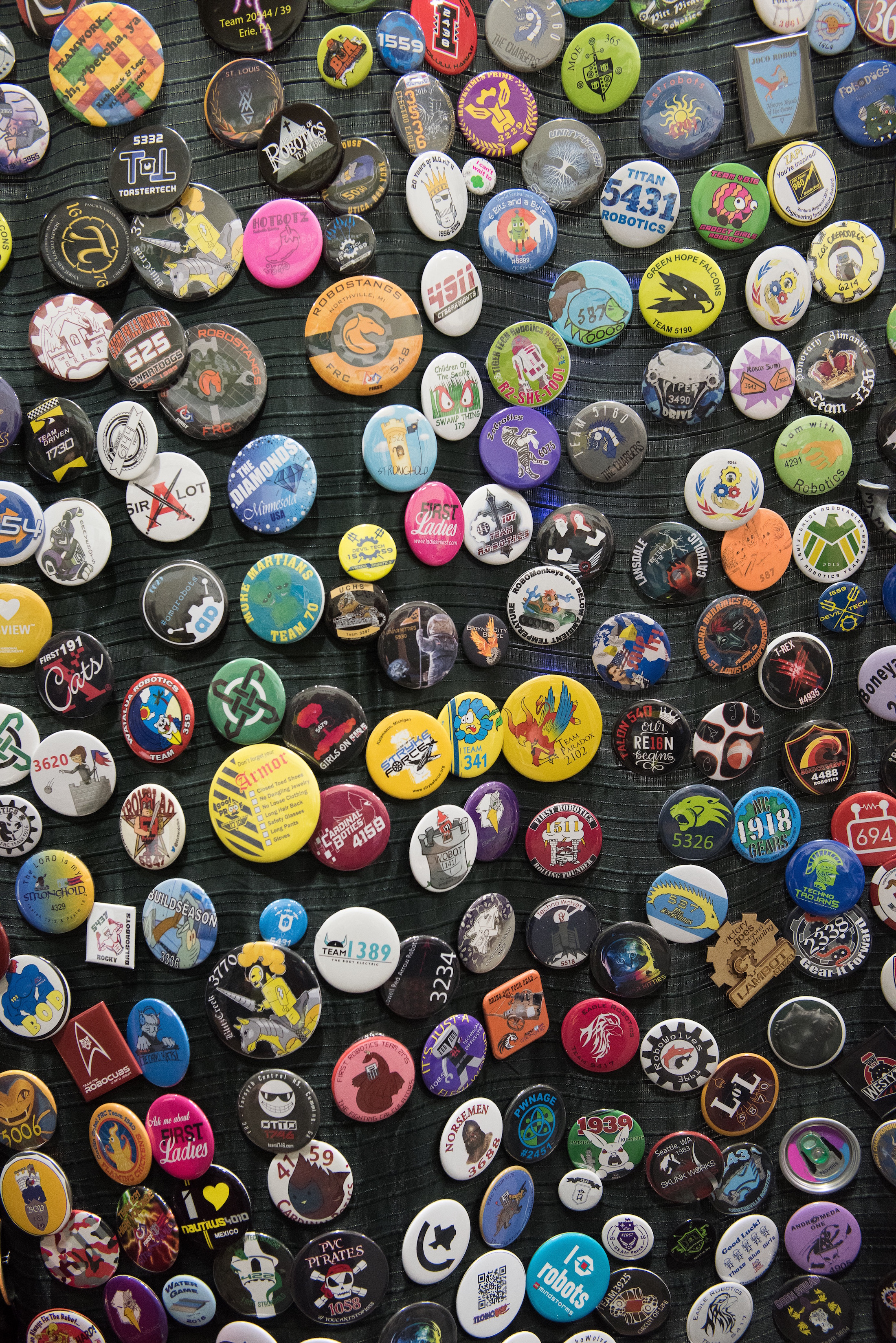 FIRST and many other organizations, including other teams, provide a variety of resources and training for both veteran and rookie FIRST teams. This page contains links to manuals, documents and other resources that will increase your knowledge of FIRST and its various components.
FIRST North Carolina has helped to compile a series of modules that cover many aspects of running a team. You can find those modules here.
Next stop: Check out the resources found here.
Another stop: Become familiar with Chief Delphi here.
As we find more resources, we will continue to post them to our website. Feel free to share your resources with us for posting!
And remember - KEEP BREATHING! Everything your team needs to know can be found somewhere on the web. And if you can't find it, please ask.
HAVE FUN!
Check out these team resources:
FRC 6502 DARC SIDE has been working on making a more accessible version of the rules manual. Using promising practices for presenting written material to students with learning differences and/or ADHD, which align with those implemented by the DO-IT Center at UW (a great resource:
https://www.washington.edu/doit/academic-accommodations-students-learning-disabilities
) and the Hill Center, we aimed to put the rules manual in a format that met the following criteria:
1) Maintain the meaning of each rule
2) "Chunk the material" so it is presented with less information per page to reduce distractibility
3) Easily searchable
4) Reduce the amount of times BIG letters are used and focus specifically on what the rule is really saying
Ideally this will be in a format that allows easy integration with voiceover as well. We chose to focus only on a few sections of the manual at first, and we plan on building off of this, but we would love to have your feedback and/or any feedback from any teams Here is a link to what we've done so far.
Feedback can be sent to: Leyf Starling - Leyf.Starling@da.org