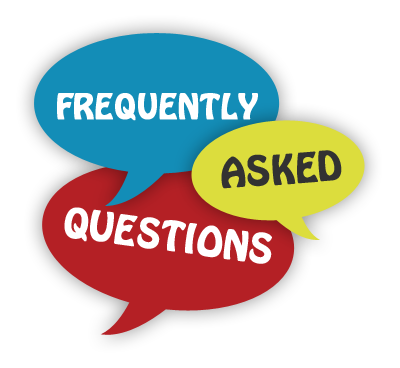 We know there are usually lots of questions from THOR newcomers and veterans alike. So we've put together a list of the questions we most commonly get and their answers. If your question doesn't appear here, send it to us at THOR@firstnorthcarolina.org and we'll get you an answer. We may even add it to this list!


What is an off-season competition?
Off-season competitions are a chance for teams to have additional fun with their robots, to train new students, and to bring in members of the community to see what FIRST is all about. The first off-season competitions were held in the late 1990s with the "Rumble at the Rock" events in Massachusetts. Over the years, the number of events has grown all across the US with NC joining the mix in 2013.


How is an off-season competition different from an official event?
Two main differences:
1) This is a one-day only event so fewer matches, no judging and only robot game awards (Champions and Finalists).
2) No robot inspections - Teams are on-their-honor to bring robots that are compliant and would pass inspection (if there were any)
And one more difference - no 8x8 pits. Each team will have a table and some floor space. But please don't bring your usual full-blown pit display. Just what you absolutely need to keep your robot functional.


Do we have to build a new robot?
No, you compete with your 2019 Destination: Deep Space robot. You are welcome to modify it, add a new function to it, improve or test a new idea. Just make sure it would pass inspection. And keep in mind that the Head Referee reserves the right to request changes to your robot if it is deemed unsafe or looks suspiciously heavy or over-sized.


Are we playing the same game?
Depends. For FRC, we will be playing the same 2019 game, Destination: Deep Space. We reserve the right to make tweaks to the game if we think it will make the event better for teams. These are usually small tweaks that reduce penalties or simplify rules or have been made at other off-season events with good results.


Do we have to bag and tag our robot?
Nope!


What's the schedule?
The tentative schedule is below. Keep in mind that this is subject to change and depends upon how many teams participate at each event.
7:00 am - Team check-in
9:30 am - Mandatory Driver's Meeting; Match Schedule Released
10:00 am - Opening Ceremonies
10:15 am - Qualification Matches Begin
1:00 pm- Lunch Break
1:30 pm - Qualification Matches Resume
4:00 pm - Alliance Selections
4:30 pm - Play-off and Finals
6:00 pm - Awards (Finalists and Champions)
6:15 pm - Breakdown and Load-out

Will there be practice matches?
It depends. The main priority it getting all robots to the field for an FMS radio check. If all teams get this accomplished early enough, sure, we'll run some practice matches. But no promises on this.


What should we bring to the event?
CHARGED robot and power tool batteries
Battery chargers
Safety glasses for your team and guests
Hand tools and spare parts
Lunch
A sense of humor and your GP!
Pre-rookies? B-teams? What's the difference?
A pre-rookie team is a team of students whose school or organization is new to FRC and they intend to register as a rookie team for the 2020 season. They may be using a veteran teams extra robot or a past robot that has been modified for this year's game. A B-team is comprised of members of your own team and is often used to give new (or veteran) team members a chance to drive and experience FRC in a different way than they may have in the past.


Do the second or recycled FRC robots need to meet all the rules?
For the most part, yes. While we won't be conducting robot inspections, you know that other teams will be checking to make sure you are playing fair. A few key things that are non-negotiable:
Bumpers - yes you need bumpers - color and number rules still apply, though you can use cheap, stick-on numbers
Keep to the weight limit
NO SHARP EDGES - really!
How much is registration?
Early Bird Registration - $325 if paid by June 30 by check, $350 if paying by credit card
Regular Registration - $375 if paid by August 30 by check, $400 if paying by credit card
Procrastinator Registration - $425 if paying by check, $450 if paying by credit card
2nd Year Team Registration -$150 if paying by check, $175 if paying by credit card (for teams that were rookies in 2019)
Pre-Rookie Team Registration - $0
B-Team Registration - $225 (if space is available) B-team Registration will open on August 15.
How do we register?
Registration is now open here.