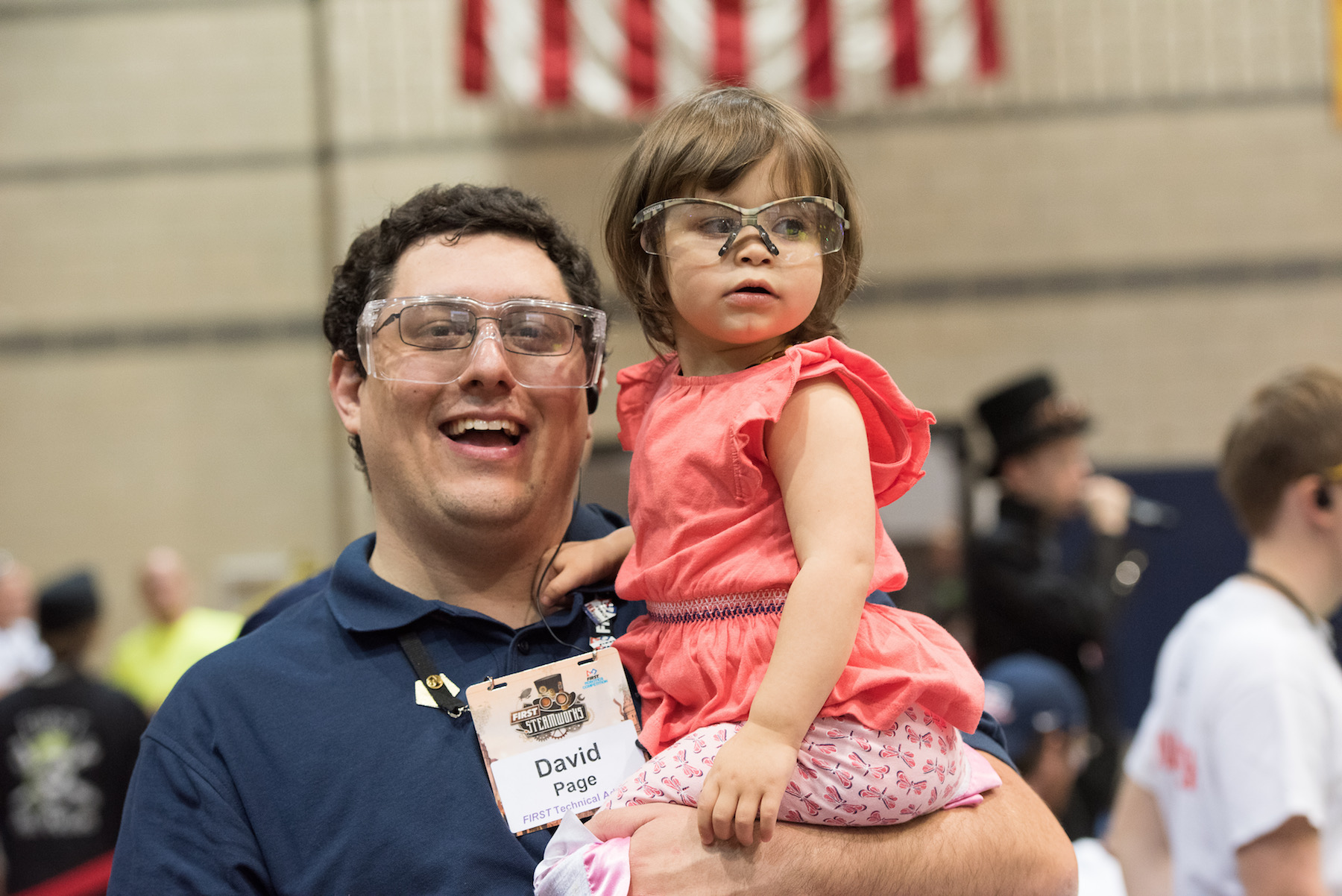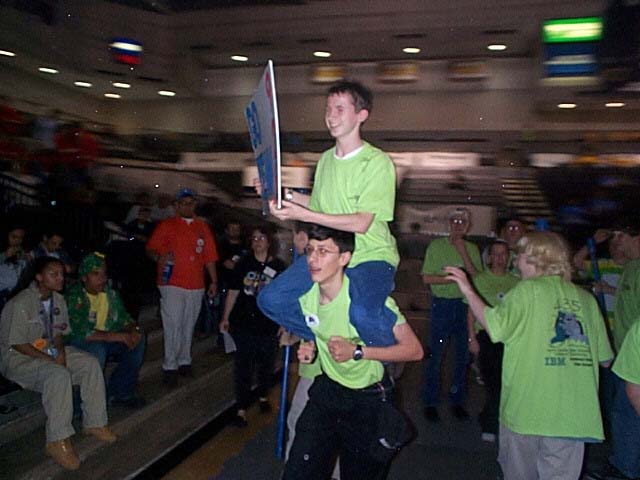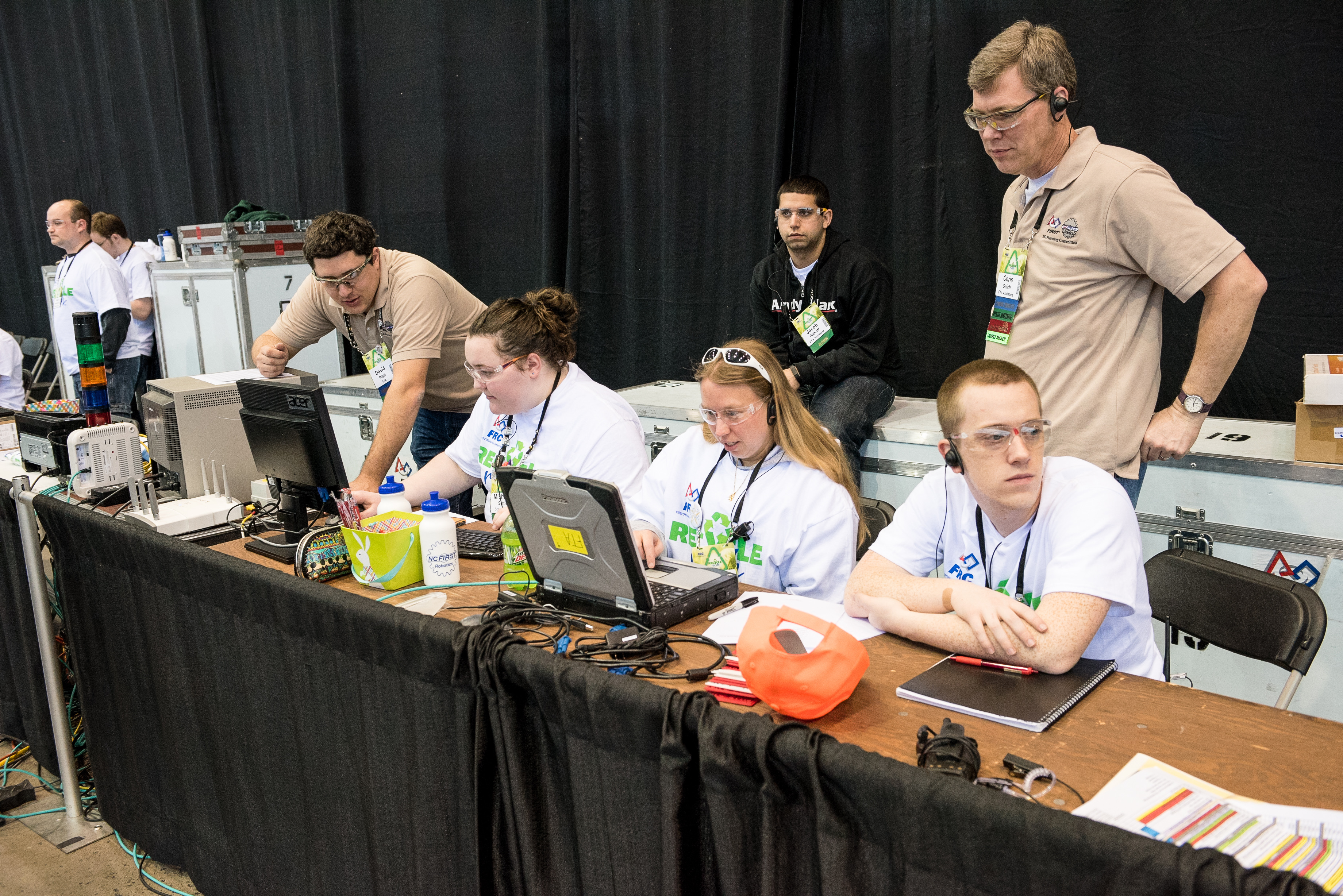 We love our alumni - especially when they come back as volunteers for FIRST! Meet David Page, an alum from the longest running team in North Carolina and now the Sr. FTA. He works at SAS and loves his job.
What teams were you a member of?
FRC 435 Robodogs
How many years were you on the team?
Only 1 but it was worth it!
Where do you currently work and what is your job description?
I work for SAS in Cary, North Carolina as a Software Developer in Research and Development. I work in deployment which is anything and everything involved in getting our software from individual product teams into the hands of our customers.
Length of Employment
It's hard to believe that I've been there 9 years already.
What is one highlight from your time on the team?
It was an outstanding experience from beginning to end. I loved my teammates, mentors, coaches, and team parents. The single best moment was being there as the eam won our first ever Chairman's Award at the NASA Langley/VCU Regional.
What are the top three skills you learned from your FIRST experience that have made an impact on your current job?
Teamwork, problem solving and critical thinking. I'd be nowhere without them.
How has FIRST impacted your choices (school, career, etc…)?
I disassembled way too many things as a kid to ever by anything but an engineer when I grew up. But FIRST taught me how important things besides the nuts and bolts are - how to learn new things, how to rapidly prototype and evolve a design, how to communicate successfully with other teams working toward a common goal but each with their own individual responsibilities and abilities.
What words of wisdom do you have for current FIRSTers?
Don't get discouraged! Everything is a chance to learn something important, especially failures. There isn't a month that goes by when I don't help someone else with something where the only reason I knew how was because I had experienced the same error. Keep an open mind - everybody has something to contribute and something you can learn from them.